CSP understands that maximizing the life of crushing wear parts is a major consideration in any efficient crushing operation. By extending the life of liners in our customers' cone crushers, CSP Cone Crusher liners can significantly improve uptime and productivity and reduce maintenance time and costs for our customers. CSP has identified the five the most common issues that can affect liner life. These five common issues are not mutually exclusive, so liners may be affected by more than one of these problems.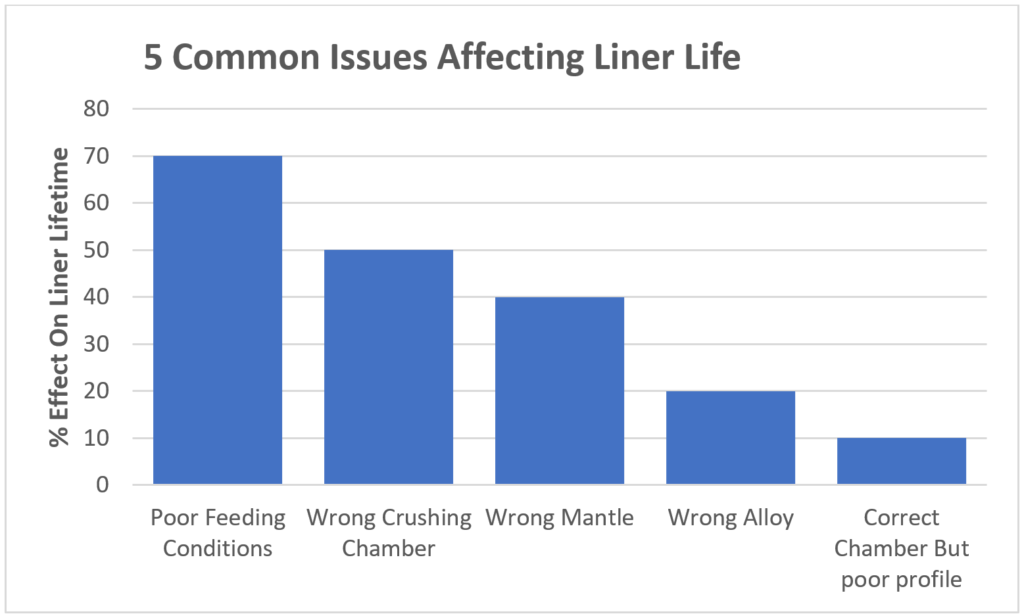 Poor Feeding conditions
The number one issue affecting liner life is poor feeding conditions. Compared to a properly fed crusher a poor feed can reduce the lifetime of liners by up to 70%. Feed problems often lead to uneven wear on liners, meaning they must be replaced even though large parts of the liners are still in good condition.
To get the most wear life out of CSP Cone Crusher liners, as well as ensure optimal crusher performance, it is necessary to feed the crusher correctly.
Incorrect feeding methods
A segregated feed distribution, one that sends large material to one side of the crusher and small material to the other side, will lead to poor liner wear. In addition, it will cause ring bounce — when pressure in the chamber is higher than the pressure holding it down, as well as more oversized products and poor particle shape.
An off-centered feed, one that sends most of the feed to one side of the crusher, will also lead to poor liner wear, ring bounce and poor particle shape. When the entire chamber is not being used crusher performance is not maximised.
Correct feeding method
Given the right application one of the best ways to ensure optimal liner life is to choke feed the Cone Crusher. Choke feeding allows a full chamber with material on top to help force the material in the chamber through. Choke feeding also minimizes the air pockets in the crushing chamber to reduce the creation of flat, elongated particles.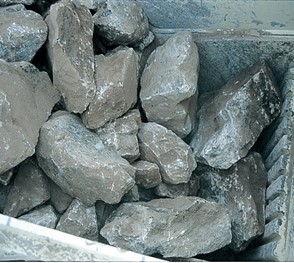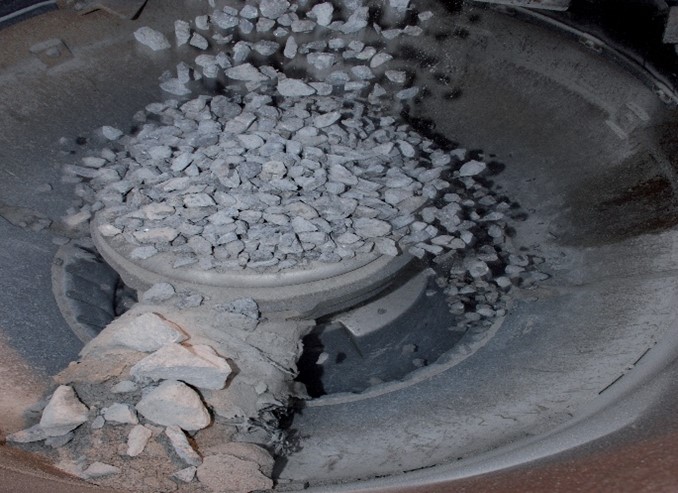 2. Crushing chamber issues. The second major issue which can reduce liner life by 50% is having the wrong crushing chamber – the fit between    the concave and mantle, combined with the eccentric throw.
3. Choosing the wrong mantle can cause a decrease of 40% in liner wear life.
4. Having the wrong alloy can reduce liner life by up to 20%. CSP has developed several proprietary alloys to mitigate this issue.
5. Having the correct chamber but with a poor profile can reduce liner life by 10%.